The 3 non-surgical anti-ageing eye treatments that'll take years off
Facial Aesthetic Practitioner from Phillips & Co Cosmetic Dentistry, Megan, tells us everything we need to know. Plus, how you can get an exclusive discount of up to £50.
Chances are, we'll first notice the signs of ageing around our eyes, be that fine lines and wrinkles or dark, puffy circles that just won't disappear.
Although crow's feet are laughter lines, a sign of living a happy life and evidence that we're naturally getting older, it can also add up to 20 years onto your age, according to recent research.
The skin around our under-eye area ages faster due to it being more delicate than elsewhere on the face and body. So, if you're looking to firm, brighten and volumise your eye area, look no further than these non-surgical anti-ageing eye treatments at Phillips & Co Cosmetic Dentistry, Darlington.
Dentist and Facial Aesthetic Practitioner, Megan, has years of experience helping patients to achieve their aesthetic goals and always works on her professional development to bring us the best treatments on the market. As a medically trained and registered professional, Megan has a real artistic eye for detail and has an extensive working knowledge of face and neck anatomy, which means we can guarantee you'll be in safe hands.
Megan will take the time to guide you and tailor a treatment for your individual concerns before developing a maintenance plan that matches your lifestyle to maximise and achieve natural long-lasting results.
And don't worry if you're anxious about having a non-surgical aesthetic treatment as Phillips & Co Cosmetic Dentistry takes a holistic approach, and uses a range of anxiety management techniques to make sure you feel informed, relaxed and at ease.
HLN TOP TIP: Phillips & Co Cosmetic Dentistry offer a range of flexible payment options, including 0% finance for up to 12 months and Aesthetics Rewards Plans, where you can save monthly towards your treatments and receive discounts in return.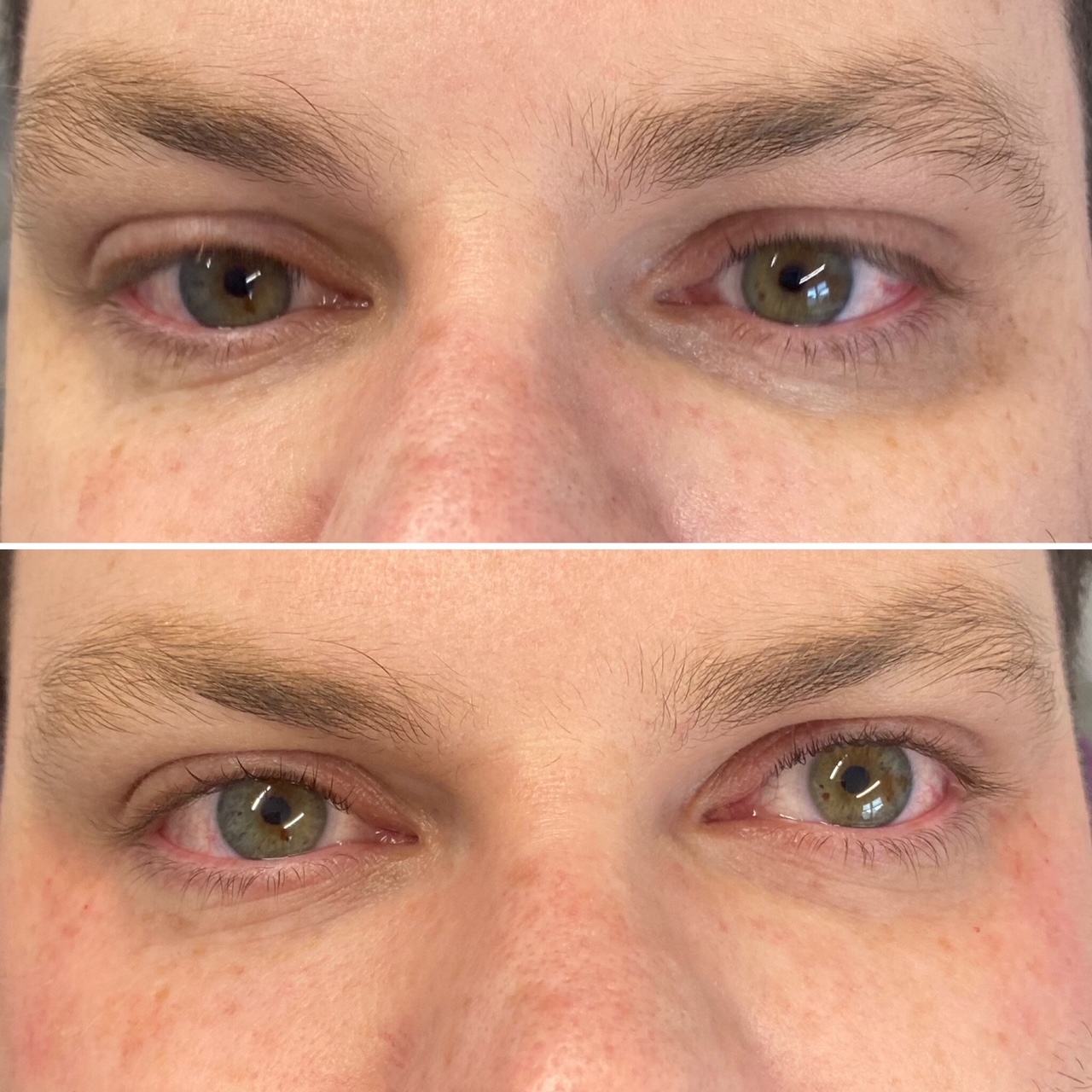 TEAR TROUGH FILLER
Discount: £50 off when quoting 'HLN' upon booking
Full price: £320
Duration: 30 minutes, follow up two weeks later
Tear trough filler is ideal when there has been a loss of volume or hollowing under the eyes. It can help give a fresher, well-rested appearance and helps to treat shadowing under the eyes. Hyaluronic acid filler is placed into the hollows beneath the eyes to restore volume. Lasts up to 24 months.
POLYNUCLEOTIDE TREATMENT
Discount: £50 off when quoting 'HLN' upon booking
Full price: 2 courses, £400
Duration: 2 x 30 minutes, one month apart
Polynucleotide treatment stimulates the body's own collagen and elastin production, which improves the appearance of the under-eye area. It can improve hollowing and skin quality to give a more awake appearance and reduce fine lines and wrinkles.
LIGHT EYES TREATMENT
Discount: £30 off when quoting 'HLN' upon booking
Full price: Two courses, £135
Duration: 2 x 30 minutes, two weeks apart
This is a mesotherapy-type treatment where a cocktail of skin-boosting ingredients are placed into the skin under the eye. Ingredients such as camomile, papaya extract, vitamin C and hyaluronic acid improve skin quality, improve micro-circulation and treat pigmentation to give a brighter and refreshed result.
Light eyes are ideal as both a stand-alone, or adjunct treatment to reduce dark circles and pigmentation, puffiness and the signs of ageing under the eye.